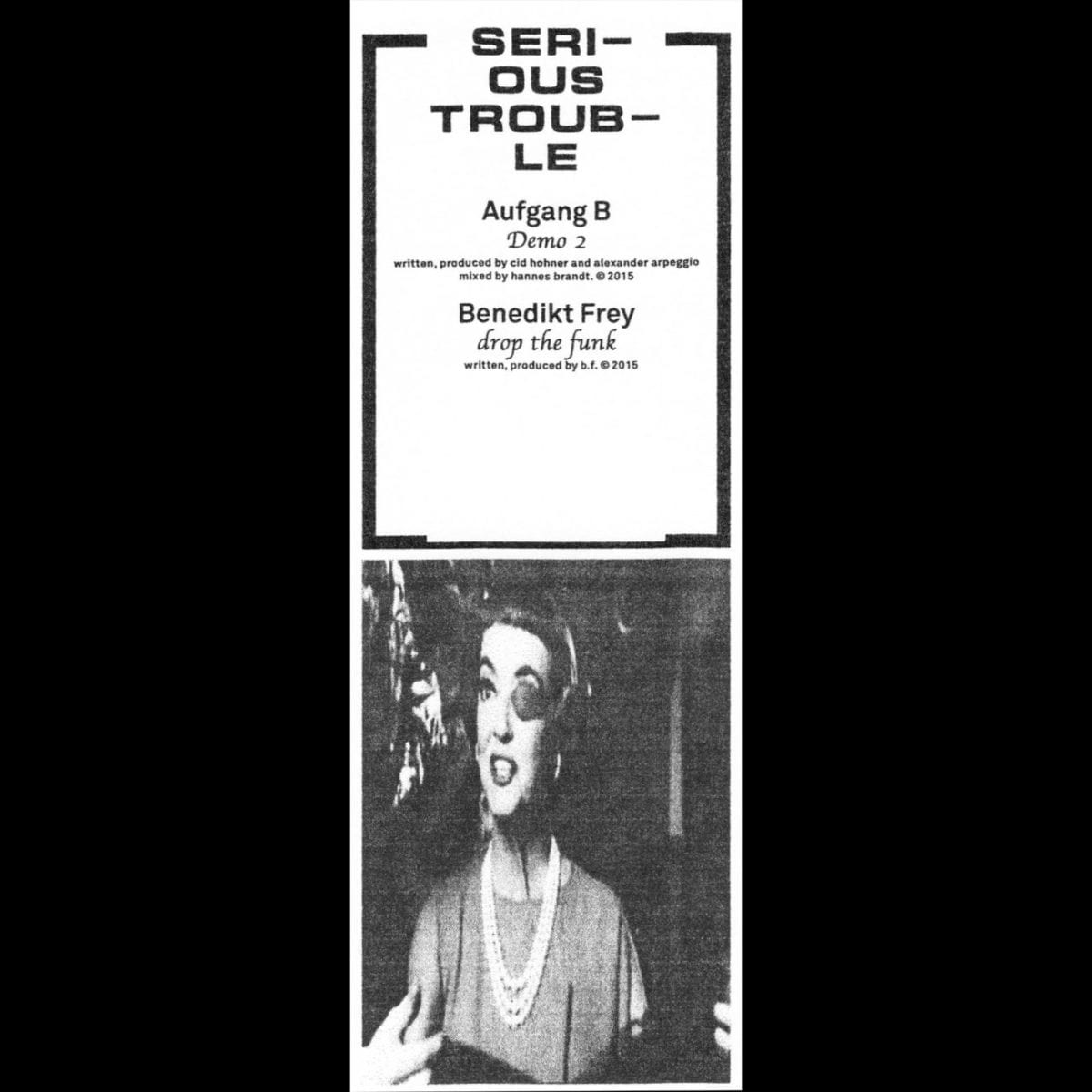 Here, no antagonism between nerdy hardware experimentations and offbeat club functionality, Aufgang B and Benedikt Frey band together for two bold groovers of the purest essence. An elixir of dirty funk and elastic synth-y figures dispensing soulful brightness and murky atmospheres in equal measure, showcasing the abilities of both technical all-rounders and surefire melody-makers.
On the A side, 'Demo 2' makes for an intoxicating hybrid of loose electro-techno with built-in floor shredding attributes. Channeling a spontaneous jamming feel through a network of awry drum patterns, Aufgang B build up a catchy, forward-moving momentum of rough spooky techno, allowing themselves some intense freq-shifts on the road whilst discharging a nasty ritornello of kosmische-infused synth coils and loud bass outbursts.
Slanting towards more lazed-out rhythms, Benedikt Frey's 'Drop The Funk' offers a suave downtempo ride fueled on ambiguous robotic vocals, swaying bass moves and solid broken-beat science. As per usual, Frey's a master in developing an apparently dissonant wealth of sounds into full-potential tunes and 'Drop The Funk' realises that with outstanding aplomb.
Demo 2 / Drop the Funk is out now via Serious Trouble. Order a vinyl copy from Juno.
TRACKLIST
A. Aufgang B – Demo 2
B. Benedikt Frey – Drop the Funk
Discover more about Aufgang B, Benedikt Frey and Serious Trouble on Inverted Audio.